---
We want people everywhere to understand the far-reaching impact and architectural relevance of the Century II complex. If you can, please help support Save Century II in Wichita, KS, so we can continue to spread the word about this incredible historical landmark!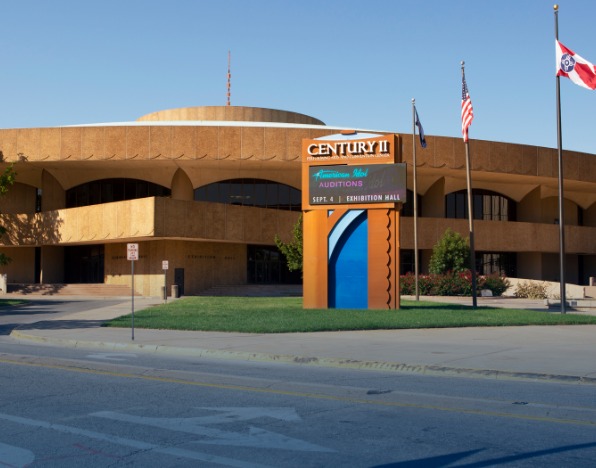 Designed to Represent Kansas
Century II was approved by the citizens of Wichita in a bond issue of 1961. John M Hickman and Roy K. Varenhorst, apprentices of Frank Lloyd Wright, designed the building. Century II opened its doors for business on January 11, 1969, at a cost to the city of $12.6 million. It housed a convention center, concert hall, exhibition hall, and theater. The design elements are unique to the Kansas prairie; The Blue Dome represents the limitless Prairie Sky, the softly curved roof resembles the Great Plains Native American Wigwams, The Tanned colored columns to represent fields of wheat, and the horizontal lines representing the horizon where the land meets the sky.
City Hall shelved plans in 2009 to modernize Century II with $22 million in Capital Improvement Plans. The building has been neglected for over 10 years, and we aim to save this cherished riverfront icon with your support.